Having Hard Time Focusing? We've Got You Covered
AMAZON KDP FOR ALL DEVICES
Brand New Training Reveal Secrets On How To Earn $100 - $6,000 Monthly With Just Your Smartphone, or Laptop
Digital Course Creation Blueprint (DCCB)
How To Create A Booming Business From Your Favourite Hobby With The Triple R System!
Social Media Boosting - Build the audience you deserve
This short course teaches you what you need to learn about social media management and boosting..
Run Facebook Ad like a Pro
Facebook Is a Hub Containing Millions Of Your Potential Customers, Knowing How To Reach These People Requires Some Skill And That Is What This Course Is About.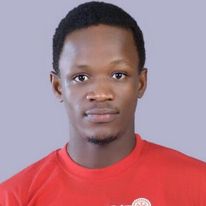 My name is Adonike Sylvester Nnaemeka. I am the Co-founder of NASCREATIVES (a Web Design and Digital Company), and I'm also the CEO of SKILLSNIFY (a digital skill learning platform).
I have been in the internet space for a very long time. I'm not a "prof" but I love to share knowledge of what works. With that, I have been able to train 100s of students, and help them gain financial freedom.
What Our Students Have to Say
@adonikesly did a wonderful job in his Kdp for all devices this is exactly course ppl should be rushing i swr

— Nwachukwu Anthony (@Antonioooo999) September 22, 2022
We hit $417 in my second month of publishing books on Amazon.

My dashboard for the new month already smiling. Road to $1,000.

Thank you @adonikesly for your course.
If you this interests you kindly send a DM. pic.twitter.com/Hr9m52qC2R

— Ibade Joséph (@joseph_ibade) September 1, 2022